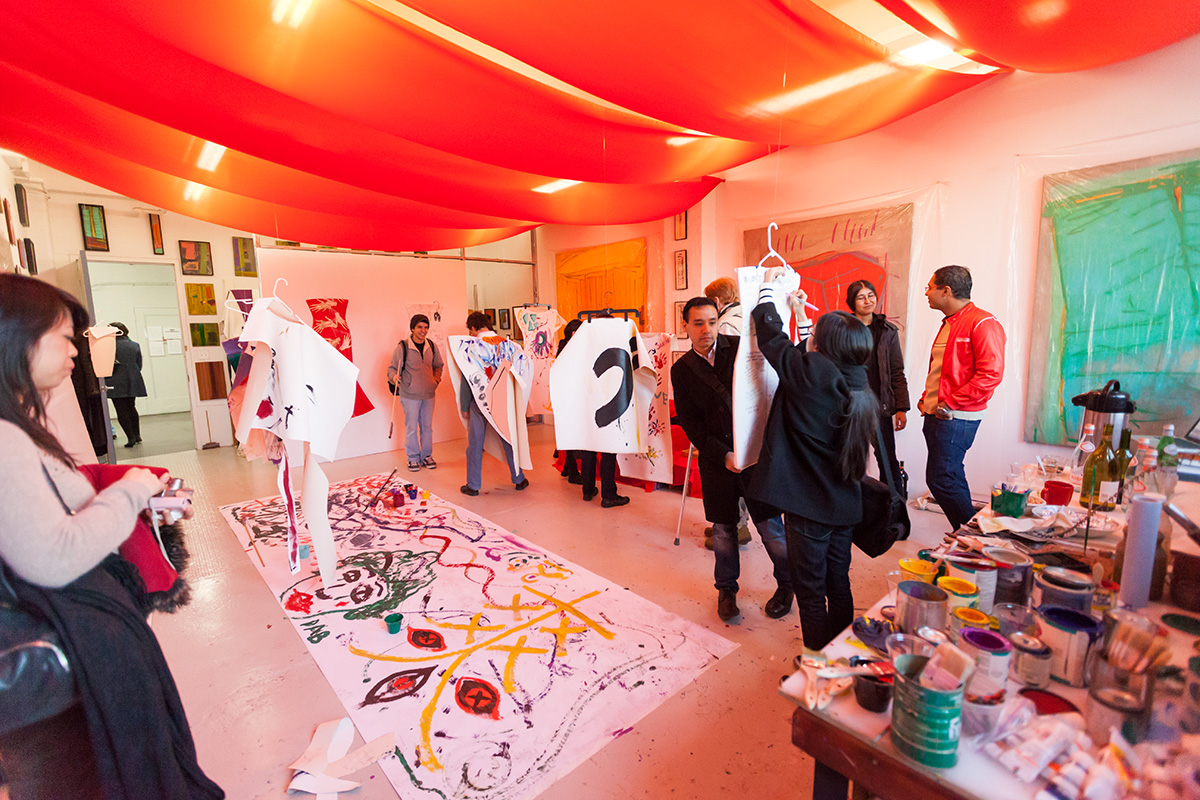 Xquisite Corpse Act Two

Xquisite Corpse Act Two, Installation and Performance with audience participation, created in 2012 as part of Armory Arts Week - New York. Follow the story below of the work as it unfolded over the course of one day. Caution - nudity.

After 200 people came and went, 12 hour painting marathon and no script, no money changed hands, no models, no artists, no audience, no plans of what was going to happen, because anyone that stepped into the studio that day played their own script, became the artists, the models, the canvas, the audience of their own painting.
XQUISITE CORPSE is a radical take on the original game invented by the Surrealists in the 1930's Paris.

XQUISITE CORPSE invades public and personal space with the materials and processes traditionally reserved for the artist, the studio and the gallery.
Xquisite Corpse Act Two - See below how the performance unfolds in the daytime:
Xquisite Corpse Act Two - the evening:
Xquisite Corpse Act Two - The Wearables